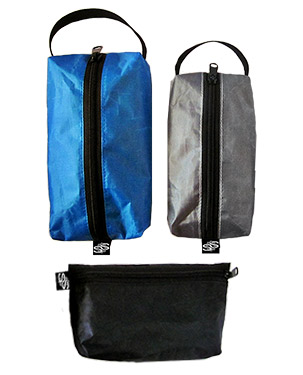 Trail Bags
Lightweight, Durable, Water Resistant
DYNEEMA® Composite Fabric Hybrid Zipper Bags.
Price $24.00 - $35.00
FREE STANDARD SHIPPING
on U.S. orders
No International Orders at this time
Color:





Availability: In Stock
Features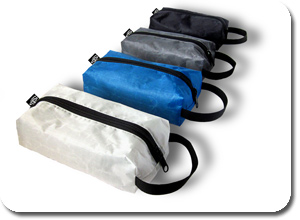 Light. Durable. Simple.
Organize kitchen kits, toiletries, gear, and a million other adventure items.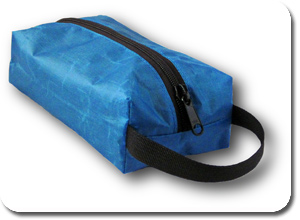 High Quality Materials
Trail Bags by Simple Outdoor Solutions are crafted with DYNEEMA® brand composite fabric – the strongest, most durable fiber in the world, famous among backcountry enthusiasts for its extra durability and abrasion and water resistance.
Trail Bags have large, no fuss YKK® brand zippers. The dependable YKK brand full length zipper feature a strong metal slider.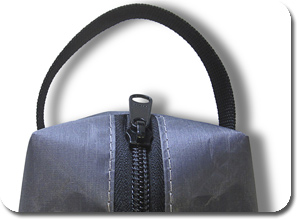 Grabber Handle
Allows easy extraction from your pack.
Lightweight Polypropylene handle is water resistant.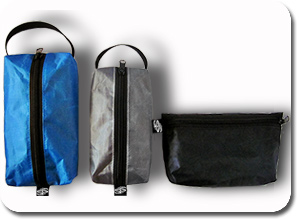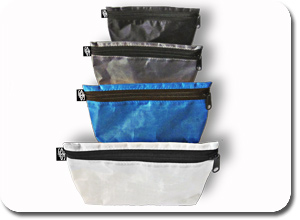 4 Colors
Color coordinate or separate items to aid in organization.
Small Trail Bag
Medium Trail Bag
Large Trail Bag
Weight:
0.5 ounces per empty bag
0.7 ounces 20 grams per empty bag
1.0 ounce per empty bag
Dimensions:
8"(across the top) X 4.5" x 2.0"
8" X 3.5" x 2.25"
9.25" X 4.25" x 3.0"
Material:
Genuine DYNEEMA® Fabric Body
Genuine YKK® Brand Zipper
Genuine DYNEEMA® Fabric Body
Genuine YKK® Brand Zipper
Genuine DYNEEMA® Fabric Body
Genuine YKK® Brand Zipper
Warranty:
1 Year
1 Year
1 Year
No Videos on Trail Bags at this time